Wyjazd w góry z małym dzieckiem wbrew pozorom może być miło i przyjemnie spędzonym czasem. Wystarczy odpowiednio dopasować kilka kluczowych czynników, które w konsekwencji będą sprzyjały aurze w trakcie trwania urlopu. Wszelkie działania należy rozpocząć od zorganizowania noclegu w górach. Dla rodziny z małym dzieckiem najlepszą opcją taniego, a zarazem komfortowego noclegu będzie pensjonat lub pokój gościnny w domu jednorodzinnym.
Po pierwsze w tego typu miejscach noclegowych nie ma tłumów ludzi w szerokim przedziale wiekowym charakteryzującymi się różnymi potrzebami o każdej porze dnia i nocy. Dla małego dziecka niezwykle ważna jest cisza i spokój w czasie snu co może być ciężkie do zrealizowania w hotelach wypełnionymi różnego pokroju osobowościami nie zważającymi na to czy ktoś potrzebuje ciszy, by ukołysać dziecko do snu.
Po drugie pensjonaty i pokoje gościnne są o wiele bardziej przystosowane do gości z małymi dziećmi poprzez różnego rodzaju atrakcje typu plac zabaw na świeżym powietrzu, pomieszczenia dla matek karmiących piersią oraz podjazdy dla wózków oraz windy. Sporym udogodnieniem dla rodziców jest wyposażenie bazy noclegowej w specjalistyczne sprzęty do wędrówek z małymi dziećmi np. nosidełko dla niemowlaków czy ciekawe wózki w kształcie samochodziku bądź jakiegoś zwierzaka.
Takie zdawałoby się nieistotne drobiazgi mają ogromny wpływ na atrakcyjność wyprawy dla dziecka i są niezwykle wygodne dla rodziców, a przede wszystkim bezpieczne. Poruszając temat noclegu na urlopie z małym dzieckiem niezmiernie istotne jest położenie placówki względem najważniejszych atrakcji i tras spacerowych. Jak wiadomo małe dzieci mają znikła ilość cierpliwości oraz potrafią szybko się męczyć, szczególnie gdy dane zajęcie jest mało interesujące, dlatego możliwość szybkiego powrotu do miejsca noclegowego jest szalenie ważna i istotna.
Dlaczego wakacje z noclegiem w górach są dobre dla Twojego dziecka?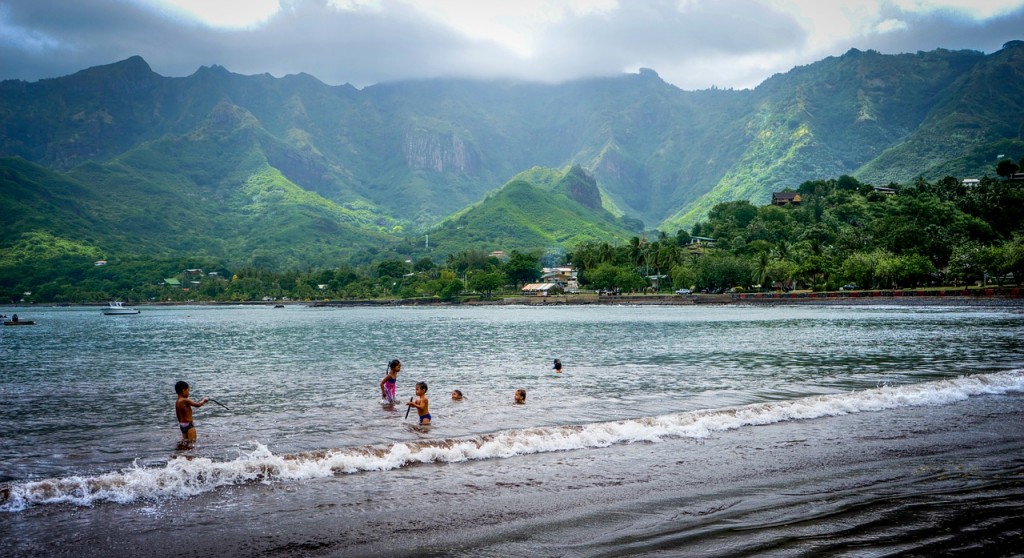 Następną kwestią jest wybór szlaku do wieku dziecka i możliwości fizycznych. Dobrym rozwiązaniem jest piesza wycieczka po w miarę równym terenie oznaczona ilustracjami i tablicami z informacjami na temat konkretnego szlaku. Podążanie tego typu trasą oprócz wspaniałych widoków wyzwala w dzieciach zainteresowanie i jednocześnie pozwala nauczyć się kilku faktów związanych z górami w sposób najbardziej przystosowany do długotrwałego zapamiętywania najistotniejszych informacji. Jeżeli rodzic połączy fakty na temat Tatr w śmiesznej historyjce to zdecydowanie dziecko będzie zachwycone i podekscytowane przez całą podróż.
Tatrzańskie szlaki dla każdego
W Tatrach jest spora ilość szlaków przystosowanych dla rodzin z małymi dziećmi. Charakteryzują się one łagodnym ukształtowaniem terenu, równą strukturą podłoża szlaku turystycznego jak również niezwykle ciekawymi i pięknymi widokami naturalnego krajobrazu górskiego. Wszystkie czynniki wpływają na zachowanie bezpieczeństwa i możliwość zrelaksowania się podczas kilkudniowego pobytu w górach z rodziną i dziećmi.
Mimo, że Tatry mało kojarzą się z lekkim i niewymagającym spacerkiem u podnóża gór to jednak znajdzie się tu sporo szlaków dla rodzin z małymi wędrowcami po górskich krainach. Wśród wielu propozycji można wyróżnić m. in. dolinki reglowe, do których zalicza się Dolinę Białego oraz Dolinę Strążyska. Oprócz tego doliny mieszczące się u podnóża Chochołowska i Kościeliska okrzyknięte mianem tatrzańskich dolin walnych to świetna propozycja dla nawet najmniejszych maluchów, które opanowały samodzielne przemieszczanie się na własnych nogach.
Nieco dłuższą trasą jest 8 km odcinek z Łysej Polany nad Morskie Oko, z niebywała atrakcją dla wyczerpanych maluchów, którą jest jazda wozem konnym, co pozwala na chwilę odpoczynku i wytchnienia. Jedną z ostatnich opcji na wspólne pokonanie trasy z małym dzieckiem jest wycieczka rozpoczynająca się na Łysej Polanie przez Dolinę Białej Wody. Banalnie prosty szlak praktycznie bez ograniczeń wiekowych. Warto pamiętać, aby wybierać trasy mniej zatłoczone ze względów bezpieczeństwa i swobody poruszania się. Poza tym na trasach o dużej ilości turystów trudniej zachować skupienie i łatwiej jest popełnić błąd, który może zniechęcić dziecko do dalszej podróży w góry.
Atrakcje na wakacjach w górach – dziecięce potrzeby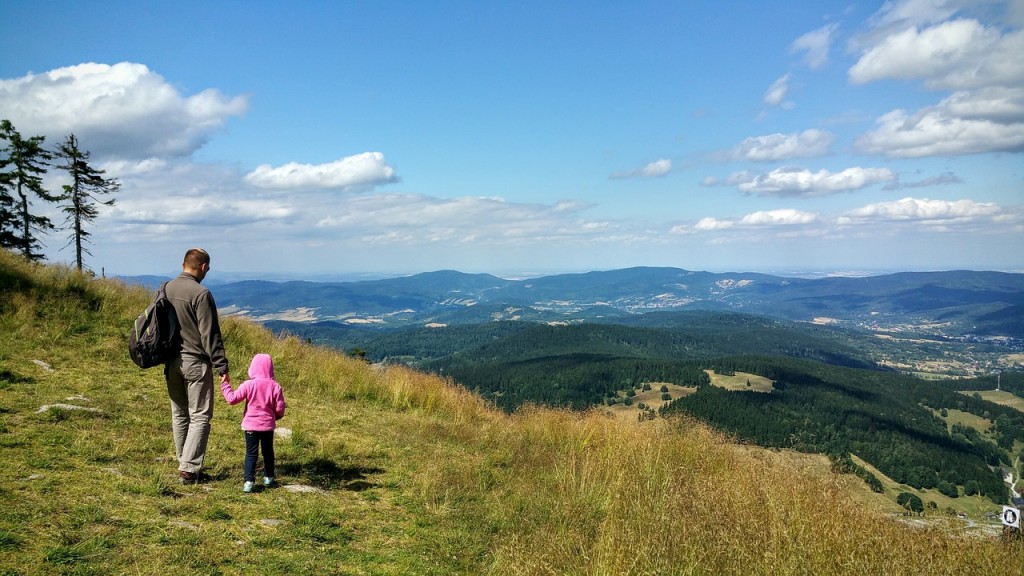 Chcąc wywrzeć na malcu niesamowite wrażenie jakie kryją w sobie Tatry można wybrać się na przejażdżkę kolejką na Kasprowy. Ilość emocji podczas podziwiania panoramy cudownych gór i otaczającej przyrody w połączeniu z osiąganą wysokością dla niejednego dziecka jest spełnieniem marzeń. Niezależnie od wieku dziecka warto zakorzenić w nim miłość do Polskich gór. Jeszcze jednym atutem spędzenia urlopu z dzieckiem w górach jest zbawienne działanie czystego powietrza na prawidłowy rozwój dziecka pod względem zdrowotnym.
Oczywiście najważniejsze jest dostosowanie ubioru do panujących warunków pogodowych (rzecz często lekceważona), ale sam fakt przebywania w takiej części kraju, gdzie połacie lasu idealnie komponują się z czystością wód i powietrza sprawia, że dzieci nie mają problemów ze zdrowiem po takiej dawce składników mineralnych. Wysiłek fizyczny, dobra zabawa oraz czyste powietrze zazwyczaj kończą się mocnym i zdrowym snem zahartowanego malucha.